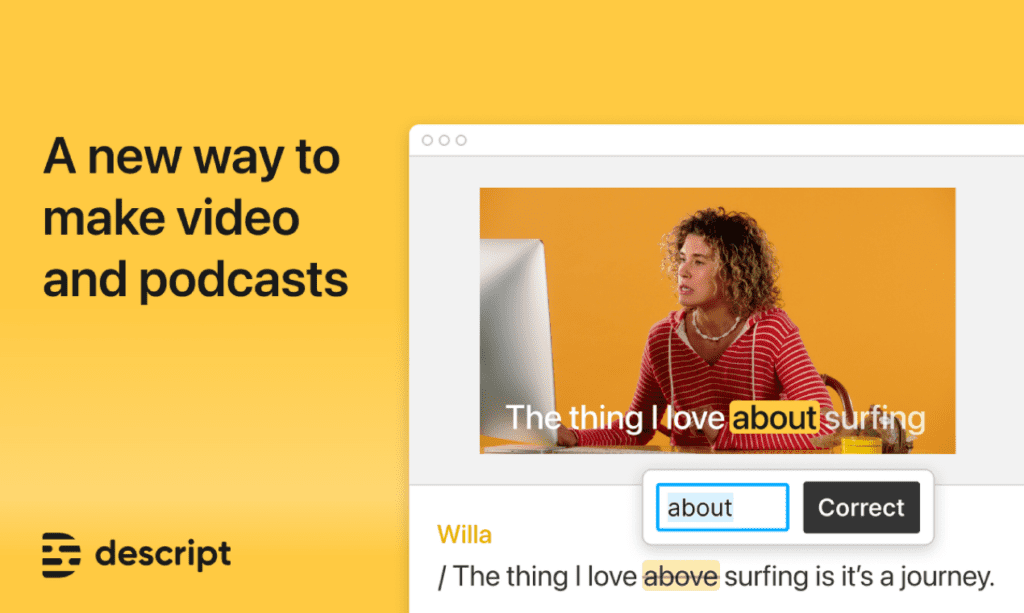 There's a new way to make video and podcasts. A good way.
Listed under Content Creation, Podcasting, Screen Recording, Transcription, Video Editing
Descript is a feature-rich, collaborative audio and video editing software that operates like a text document. It brings together a suite of powerful tools including transcription, a screen recorder, publishing capabilities, and innovative AI features. By leveraging machine learning technology, Descript offers unique functionalities such as Overdub, which enables users to create ultra-realistic voice clones, and "Uh"nihilate, a tool that removes filler words from recordings with a single click. With Descript, creating and editing professional-grade content becomes a seamless process. The platform allows you to transcribe your videos, generate subtitles, purge filler words, and even publish your content with a...