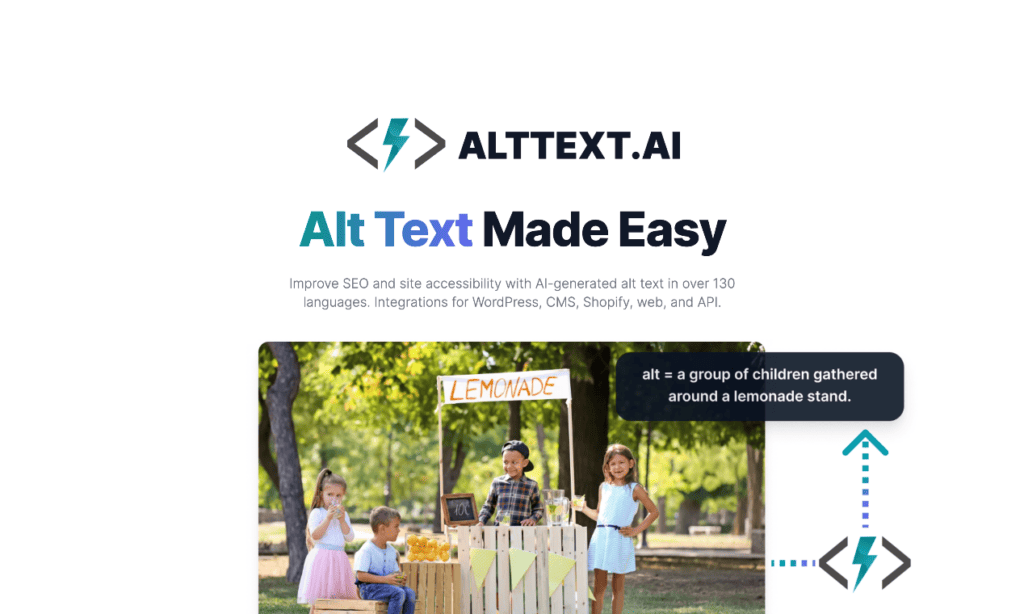 Improve SEO and site accessibility with AI-generated alt text in over 130 languages.
Software Categories: AI Image, Image Management, Image Optimization, On-page SEO
AltText.ai is an innovative platform that leverages the power of artificial intelligence to generate alt text for images, thereby enhancing SEO and website accessibility. Supporting over 130 languages, it seamlessly integrates with CMS systems like WordPress, Shopify, and more, making it effortless for users to automatically generate descriptive alt text for their images. This platform goes beyond simple alt text generation by intelligently incorporating SEO keywords, product names, and brands, providing a comprehensive solution for...